CNDC PROPOSAL FOR FISCAL SPONSORSHIP - 2011
30-page interactive Proposal for Fiscal Sponsorship, designed in Word, Illustrator, Photoshop, and Excel.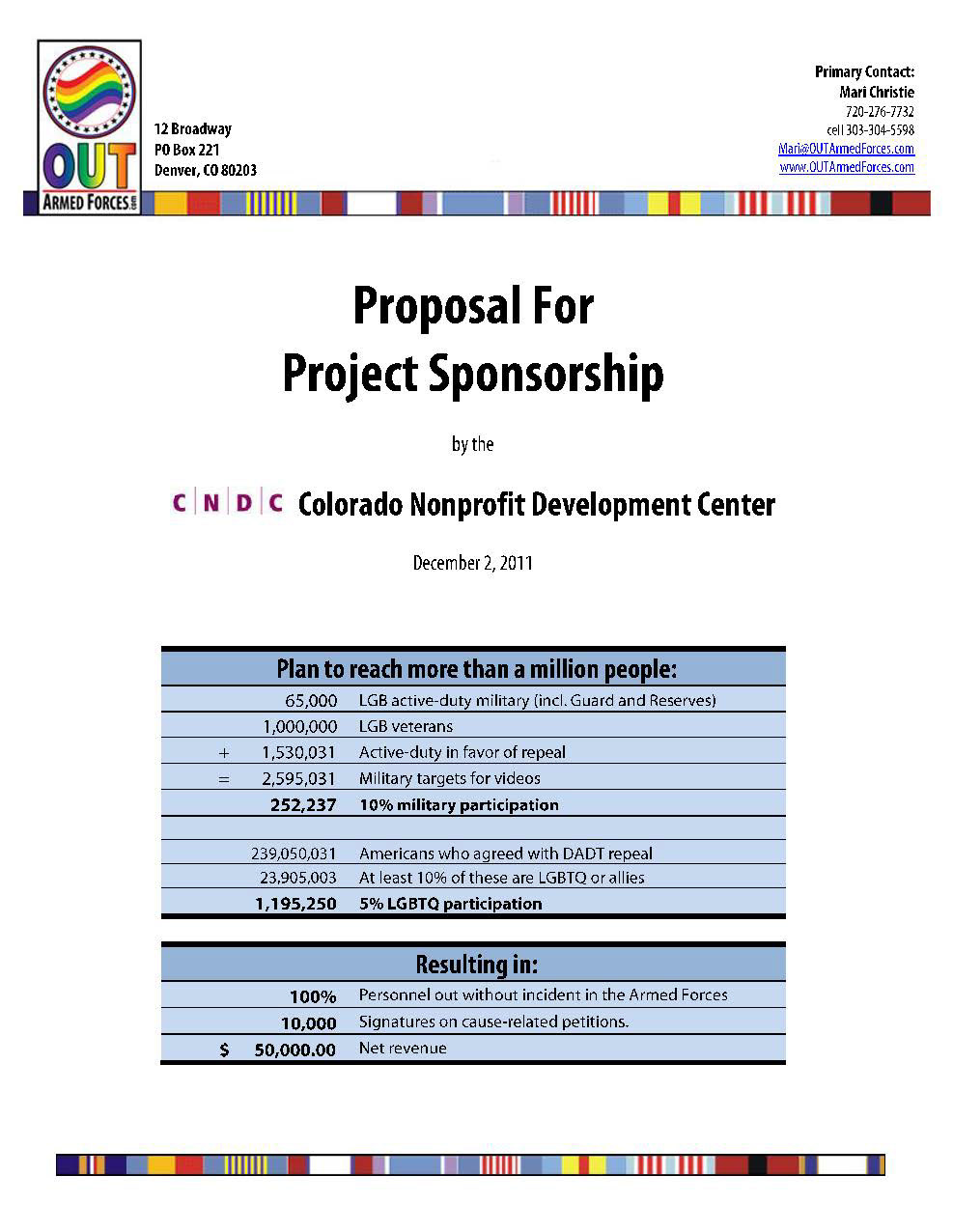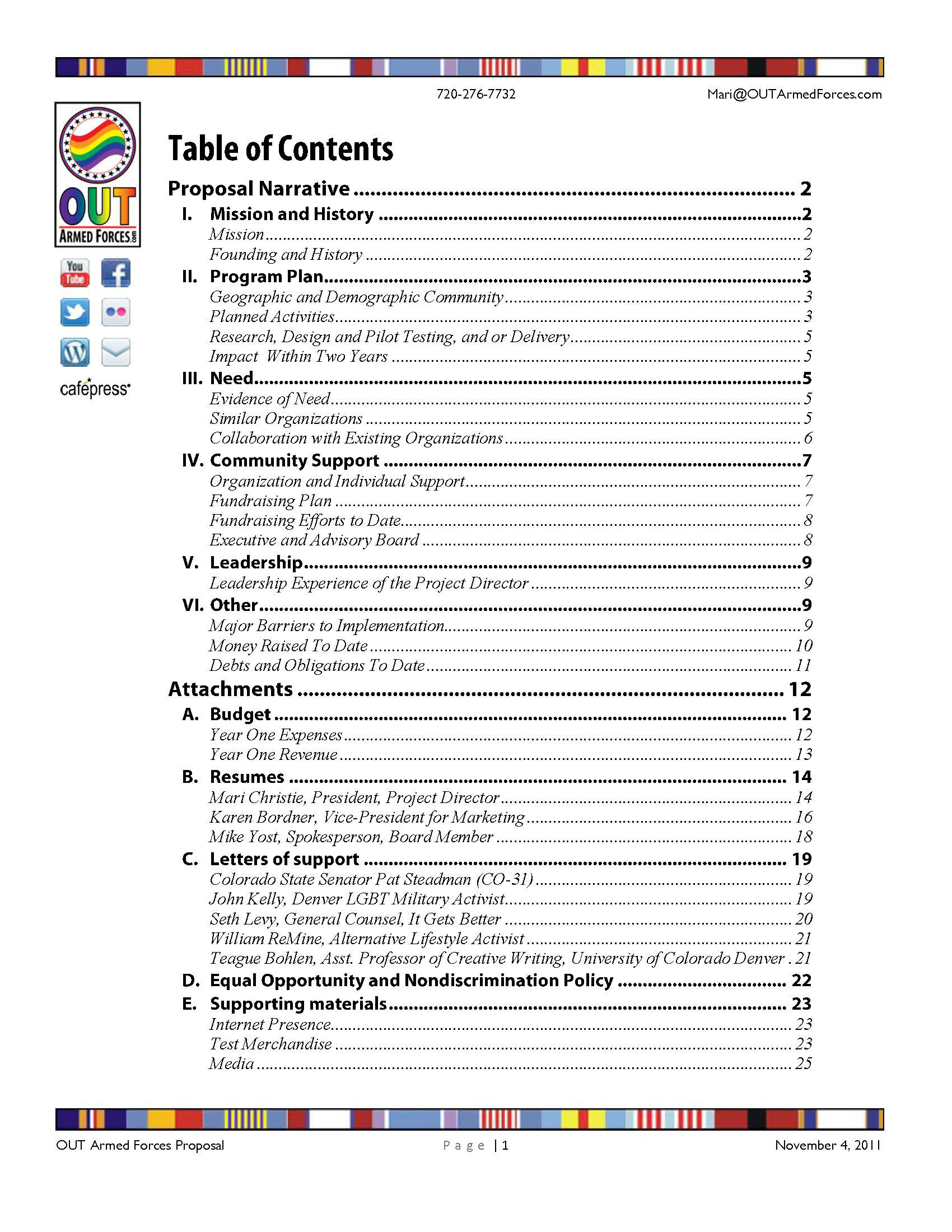 COLORADO ACSES MODERNIZATION NEEDS ASSESSMENT
Technical Writing, Editing, Proofing, Design, and Print Production of more than 600 pages in two volumes.
Formatted in Microsoft Office and Adobe Creative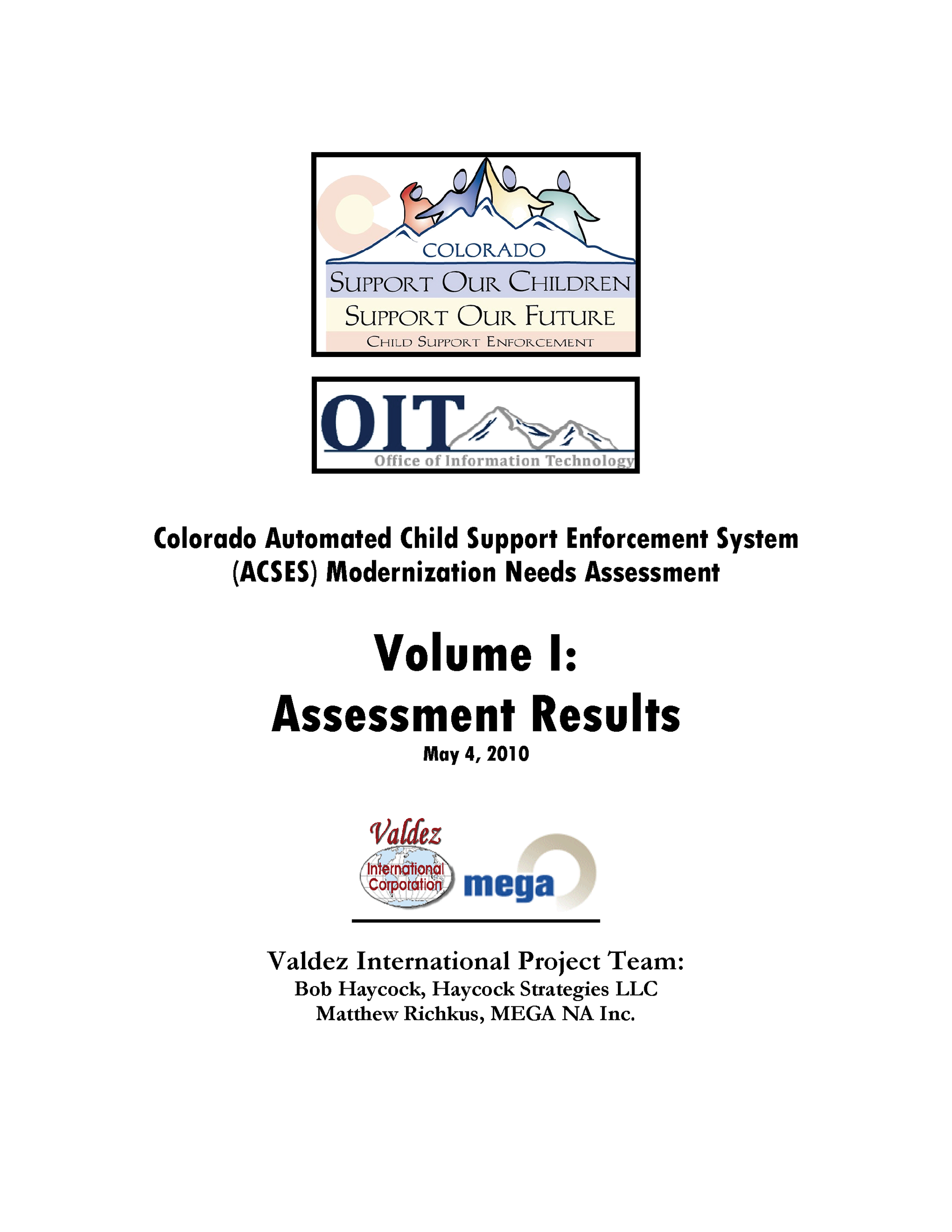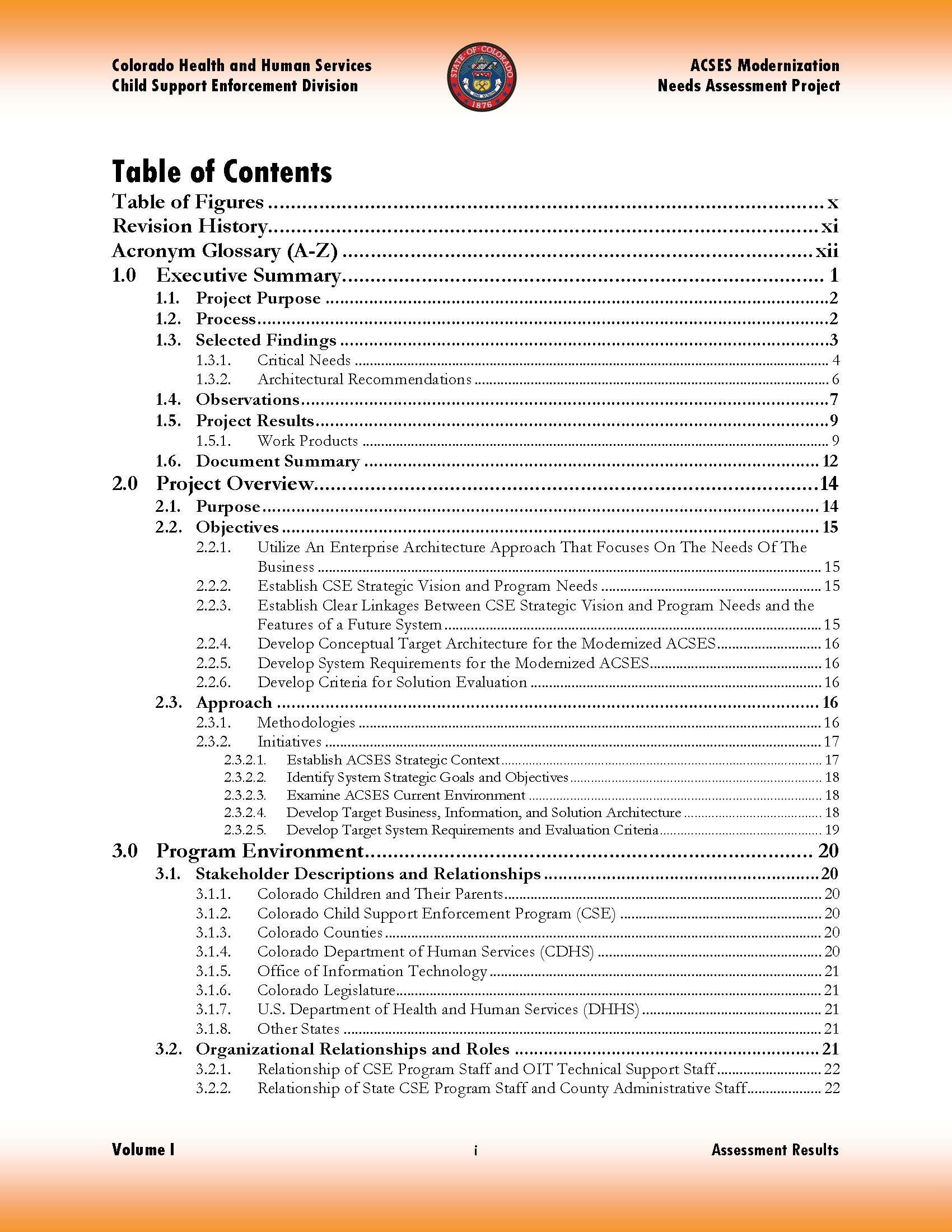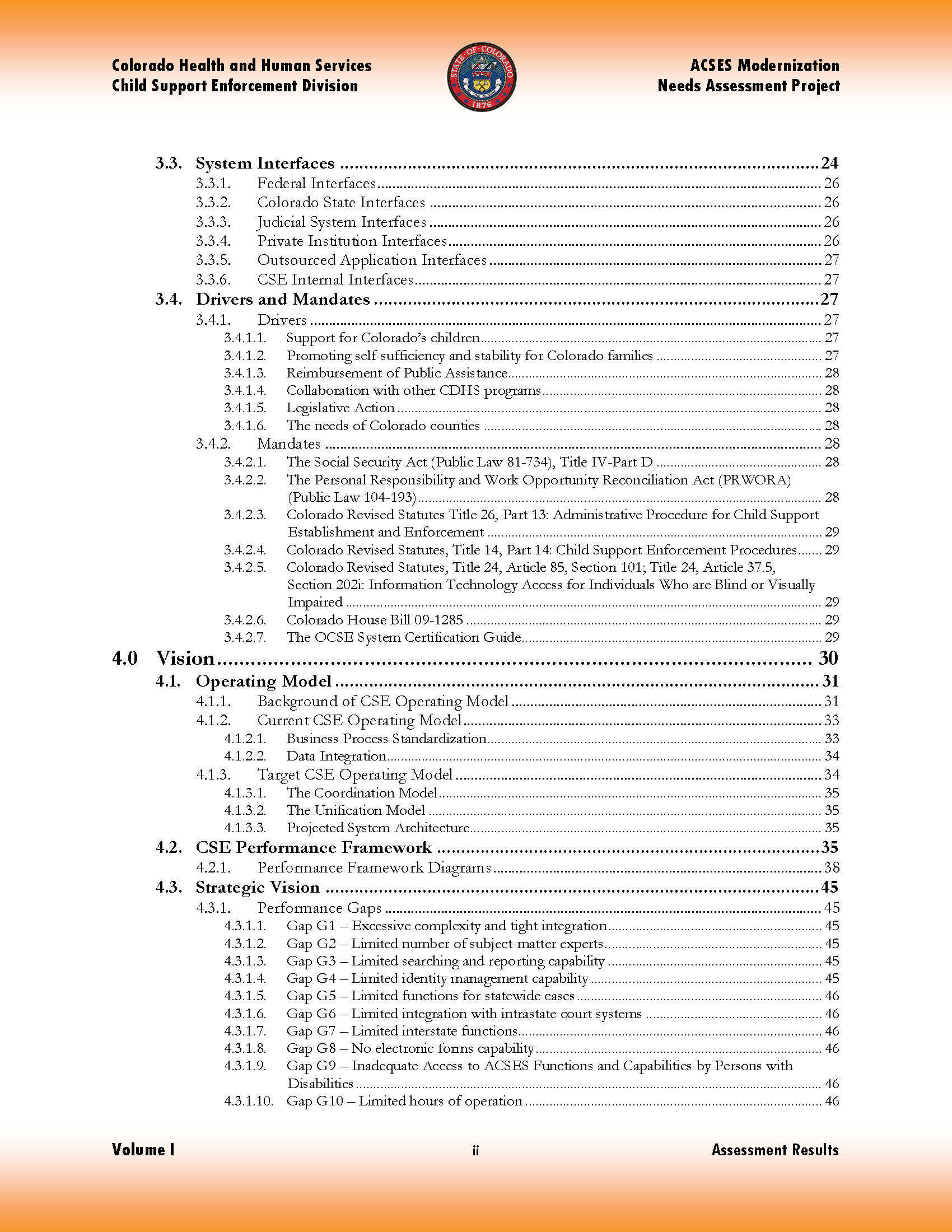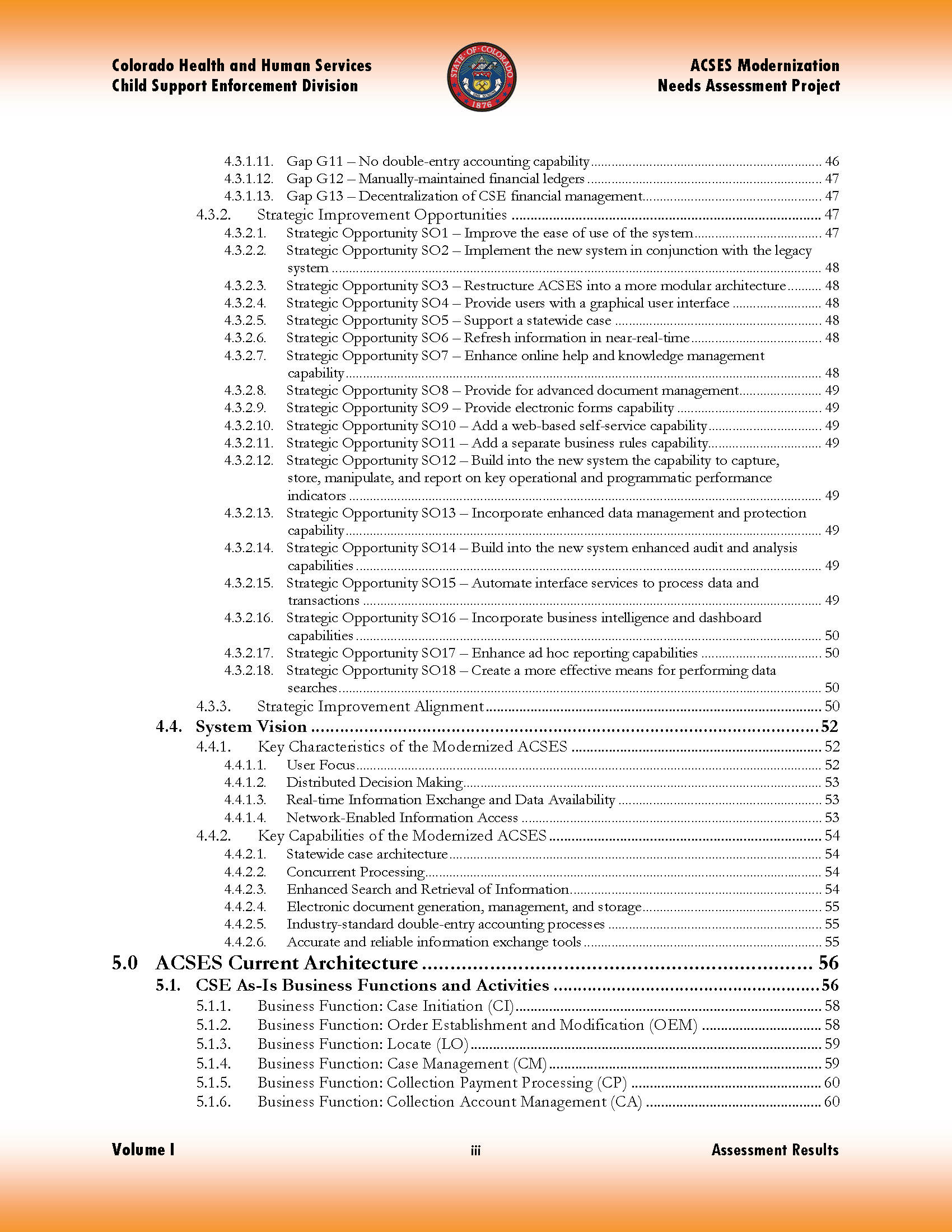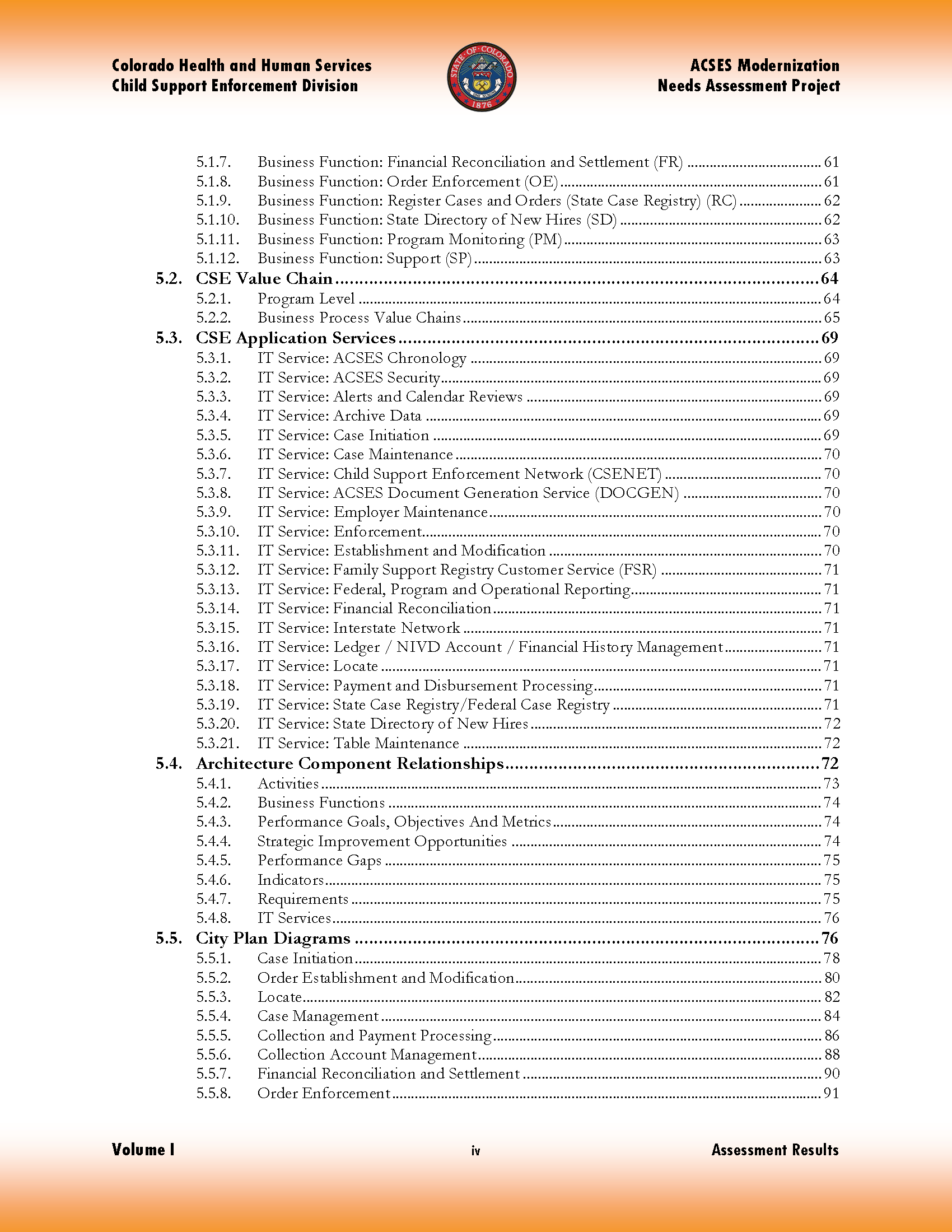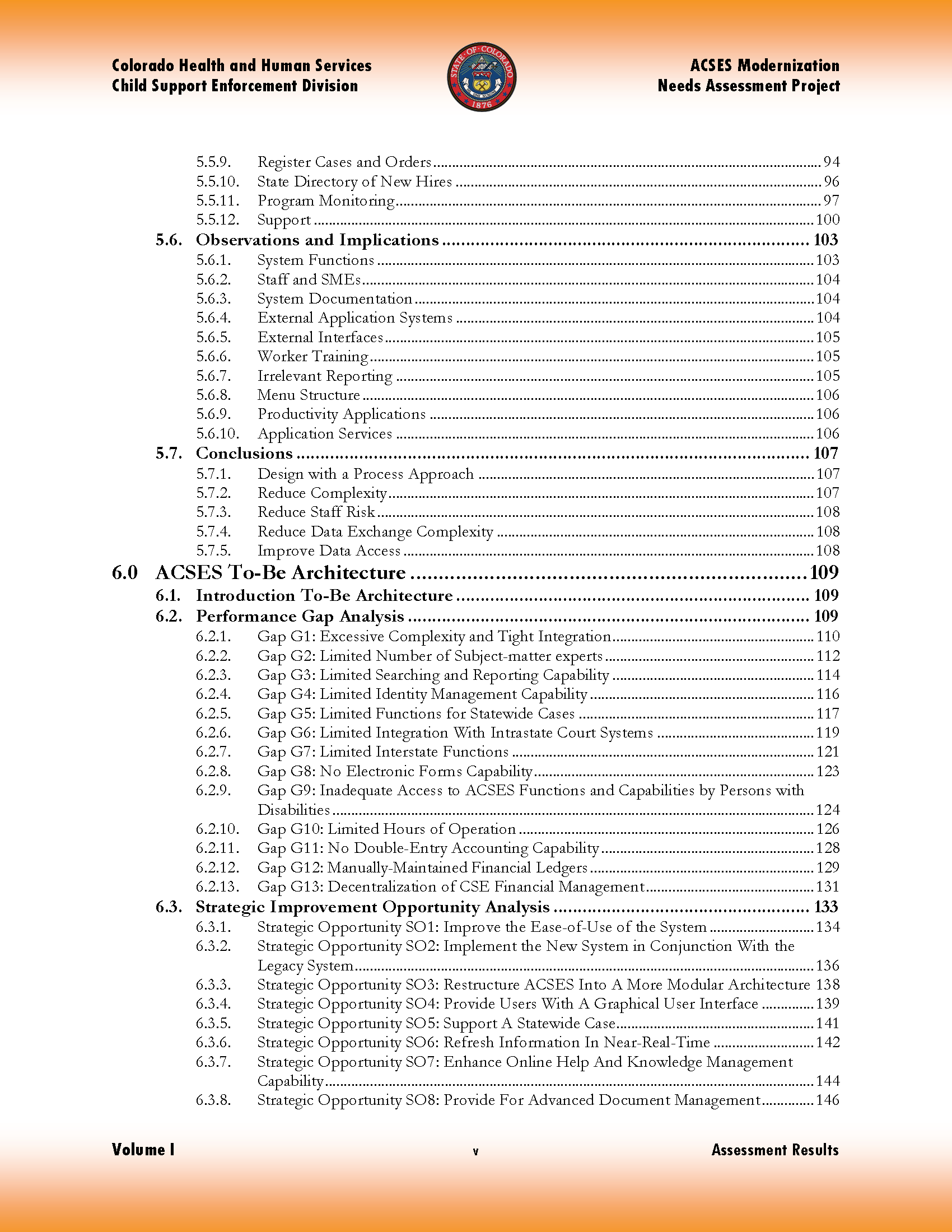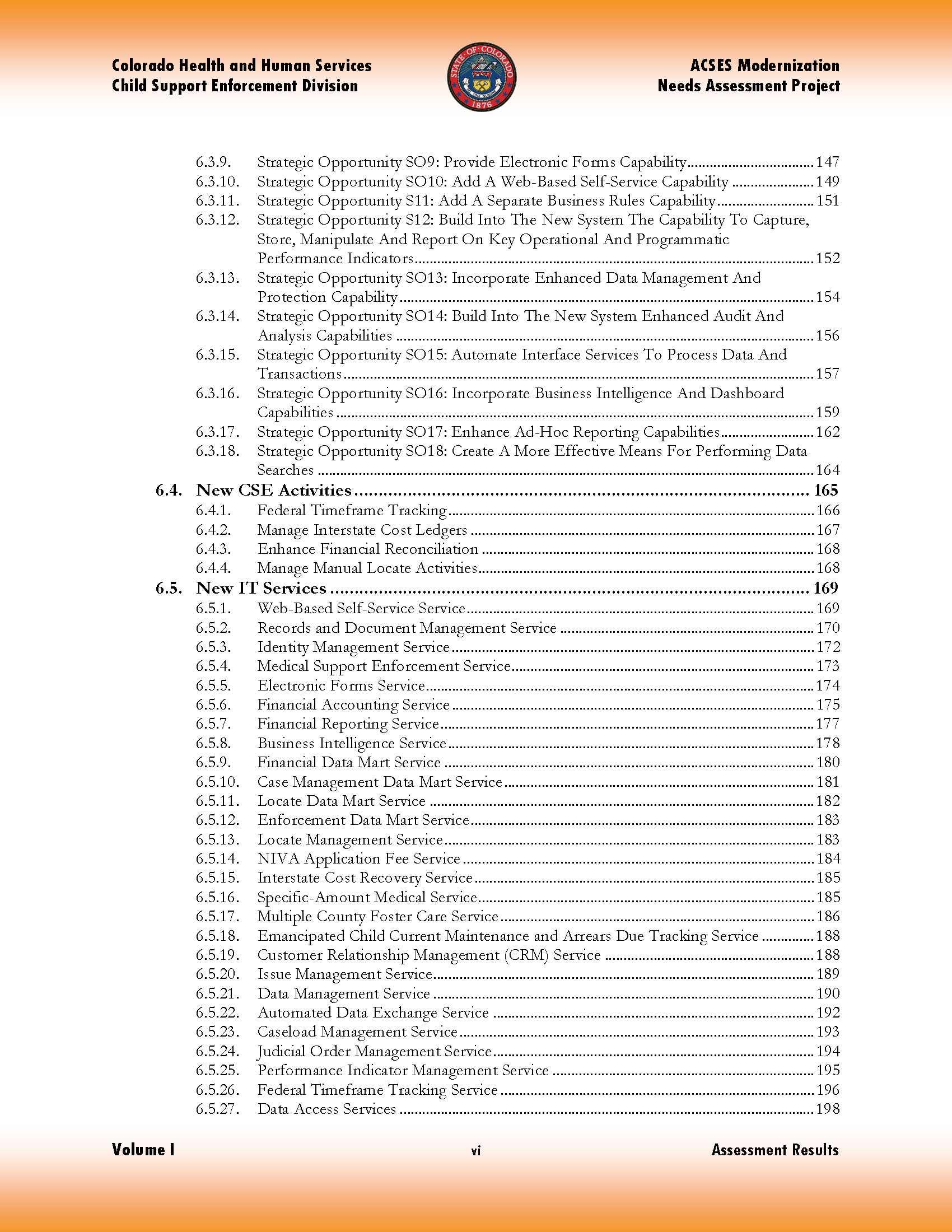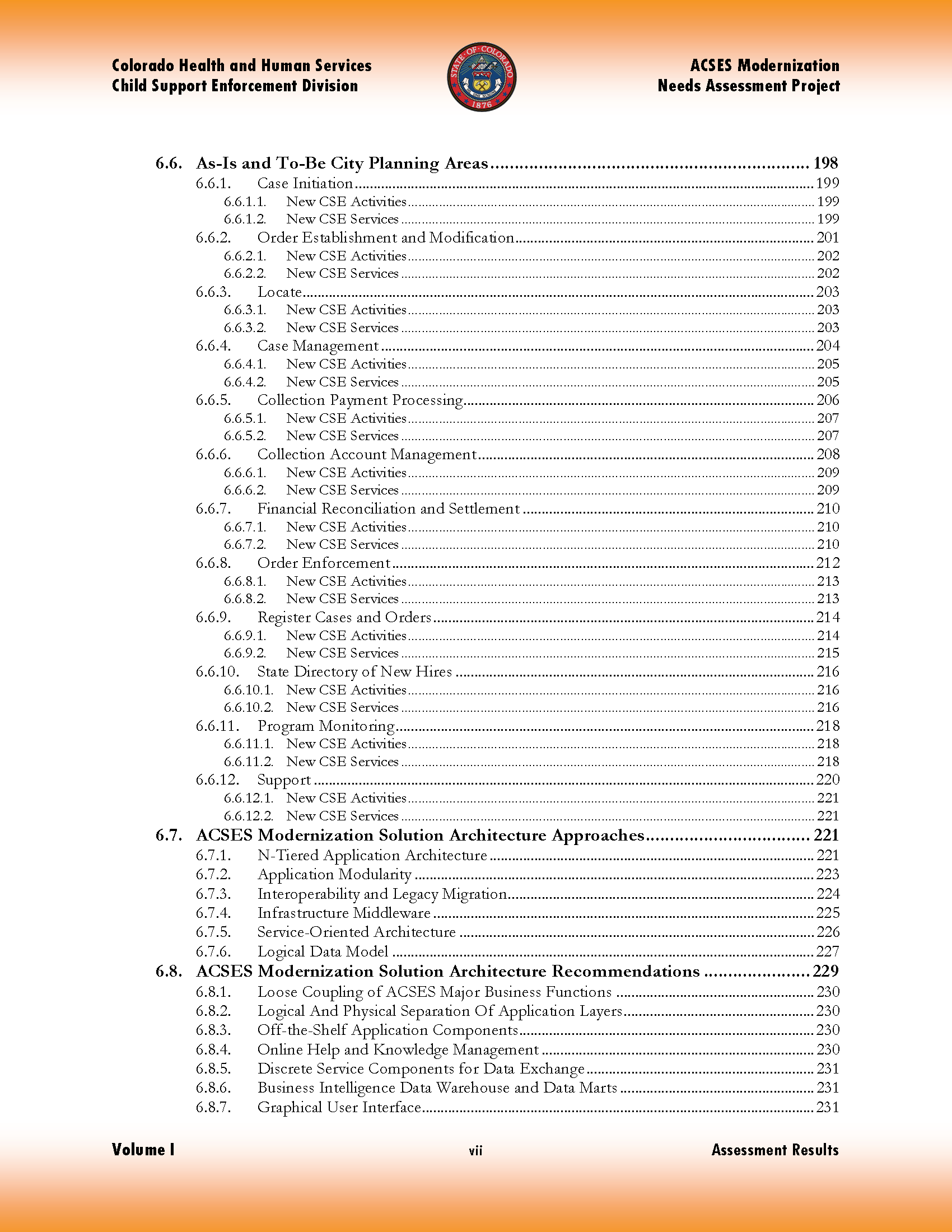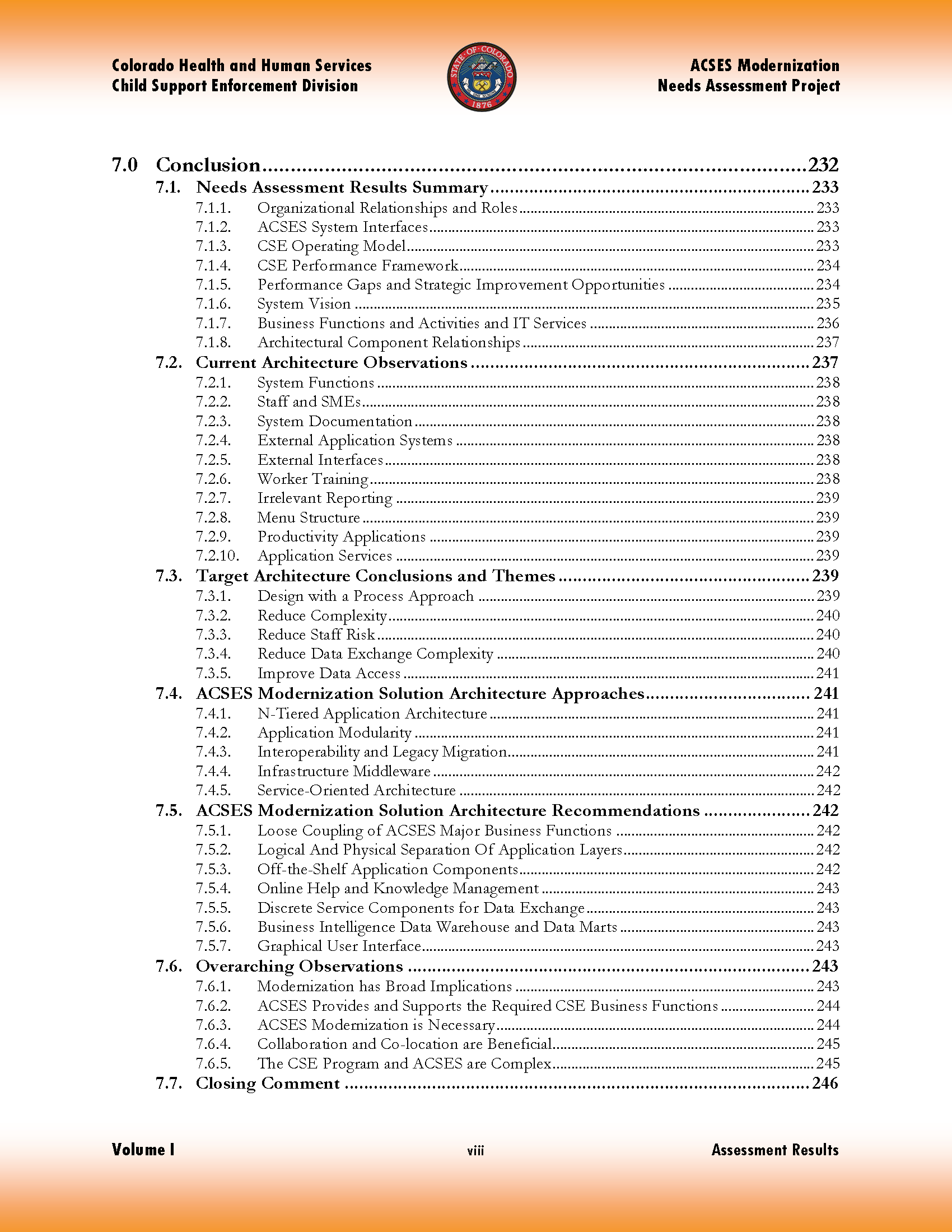 STATE OF COLORADO CHILD SUPPORT COMMISSION REPORT
Technical writing, editing, and formatting in MS Office and Adobe Creative Suite.
Submitted to the Governor and General Assembly of the State of Colorado.